Neal R. Brendel Scholarship Fund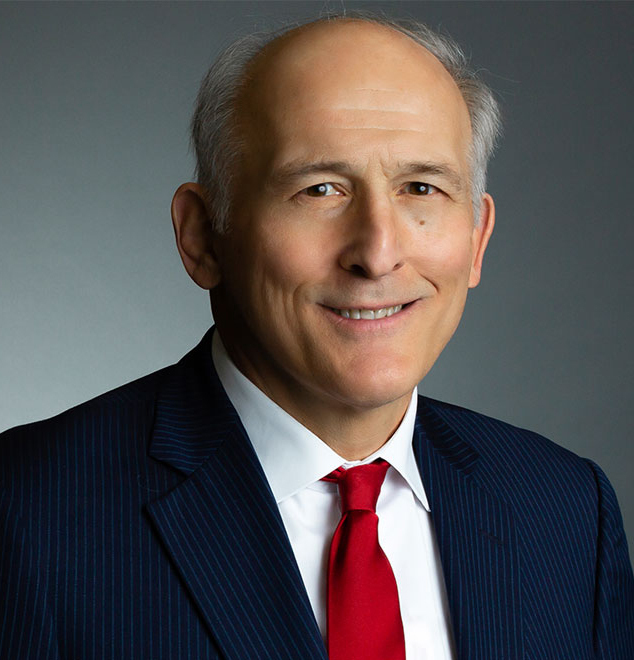 The Neal R. Brendel Scholarship Fund was established by the Pittsburgh Forge in 2021 in recognition of Neal Brendel's lifelong commitment to the sport of rugby. The Fund will annually award a grant to one male and one female high school rugby senior, who have decided to continue their rugby careers in the collegiate ranks. The awards are selected and presented together with members of the Brendel family.
---
To Make a Donation to the Neal R. Brendel Scholarship Fund, click below:
It's through your generous contributions that this endowment will be able to continue on in perpetuity, honoring Neal's legacy and his tremendous contributions to our sport and community.
---
Neal Brendel was a member of the Pittsburgh Rugby Club throughout the 1980s, a tenure which included his service as Club President from 1984-1987, and a starting position in the club's 1987 Division 1 National Runners-Up team. While playing for Pittsburgh, Neal also made several appearances for the U.S. Eagles National Team from 1983 to 1987, including playing for the U.S. in the inaugural Rugby World Cup in 1987. He was inducted into the Pittsburgh Rugby Club (now the Pittsburgh Forge Rugby Club) Hall of Fame in its inaugural class in 2016, and in January 2020 was elected to the club's Board of Directors. Neal passed away on August 25, 2021 at the age of 66.
---
Before his rugby career began, Neal was himself a scholar athlete.  While a student at Yale University, Neal was an All-American wrestler, four times qualifying for the NCAA National Championships (the only Yale wrestler to ever accomplish this feat), and winning an EIWA conference title in his 1976 senior season. Also as a senior, Neal was awarded the William Neely Mallory Award, considered to be "the most prestigious athletic honor given to a senior male at Yale", given each year to the "senior man who on the field of play and in life at Yale best represents the highest ideals of American sportsmanship and Yale tradition". 
It was following his senior wrestling season at Yale that Neal found the sport of rugby, playing with their club for a season and learning to tighthead prop prior to his graduation.  Neal subsequently enrolled at the University of Virginia (UVA) School of Law, where he began to develop the dynamic rugby prowess that would accompany him on the pitch for years to come.  His playing years there and subsequent successes in rugby would later earn Neal election into the Commonwealth of Virginia Rugby Hall of Fame in 2012. 
After graduating from law school in 1980, Neal (a native of McKeesport, PA, just outside of Pittsburgh) moved back to his hometown to begin a career in law with K&L Gates, where he would eventually become partner and spend the entirety of his career.  Playing for a decade with the Pittsburgh Rugby Club, Neal continued to find success on the pitch, and by 1983 had been selected for his first international cap in the U.S. Eagles tour of Australia that year.  His international career would culminate in his selection as a starting tighthead prop in the 1987 World Cup in Sydney, the same year his Pittsburgh Rugby Club would finish their best-ever season as National Runners-Up. 
Following his illustrious two-sport career, Neal's rugby career transformed into one centered around rugby administration and service. In 1996, Neal held the first of several positions on the USA Rugby Board of Directors, culminating in his becoming President of USA Rugby in 2002 and Chairman of the USA Rugby Board of Directors in 2004.  During this time, Neal was also selected as USA Rugby's representative at both the 1999 World Cup (Ireland) and 2003 World Cup (Australia).  As Chairman of the Board of USA Rugby, Neal was responsible for a number of impactful changes for the rugby community, including securing the United States as a tournament host within the World Sevens Series Tour.  In 2017, Neal was honored by the US Rugby Hall of Fame as only the 11th recipient of the Craig Sweeney Award, presented "to an individual who had played for the Eagles, who is respected by his peers and the rugby community, has made significant contributions back to the game following his playing career, and be a person of exemplary character". 
Throughout these various administrative ventures, Neal remained an important figure in the Pittsburgh rugby community, spearheading critical youth programming efforts in various Pittsburgh neighborhoods in his volunteer roles as Director and President of Three Rivers Rugby, a non-profit dedicated to promoting grade-age rugby, from 1997-2009. 
Professionally, Neal practiced law beginning in 1980, and was a partner at K&L Gates in Pittsburgh for several years before relocating to Dubai in 2009 to establish the firm's presence there.  Following his retirement in 2019, Neal returned to the Pittsburgh area.  Until his death in August 2021, Neal served on the Pittsburgh Forge's Board of Directors, a position to which he was elected in January 2020, in addition to having maintained his position as Governor for the US Rugby Foundation.