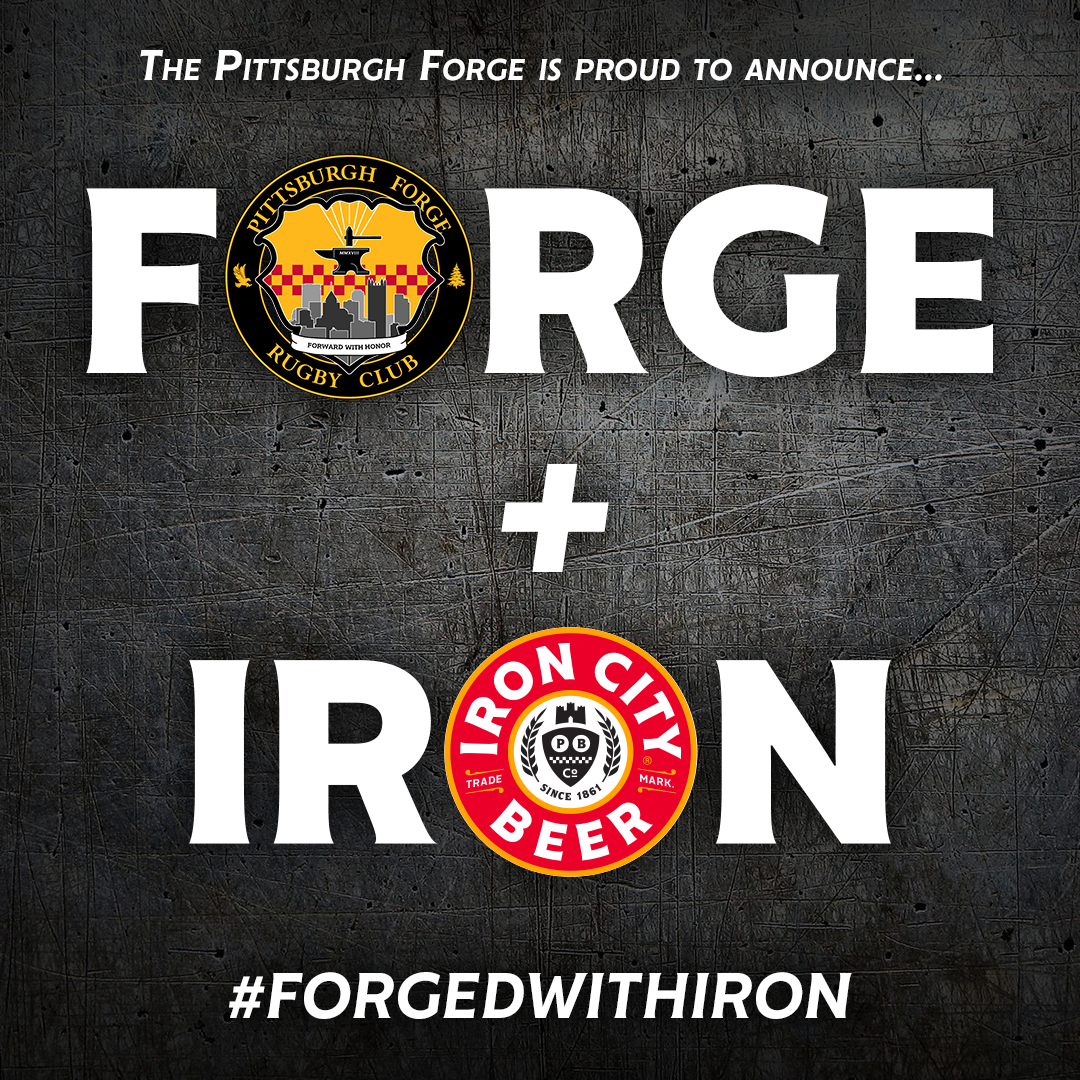 Pittsburgh, PENNSYLVANIA – The Pittsburgh Forge Rugby Club and Pittsburgh Brewing Company are extremely pleased to announce a multi-year partnership beginning in the fall of 2020. The deal, which was signed over the weekend, will see Pittsburgh Brewing Company's two main brews, Iron City Beer and I.C. Light, be featured on the men and women's senior side kits beginning in the fall of 2020 and remaining there until the conclusion of the spring 2023 campaign.

Additionally, the Forge looks to create co-branded merchandise in line with much of Iron City's merchandising and branding. Club President Bill Marnell remarked: "We are thrilled to partner with Pittsburgh Brewing Company as the club's primary sponsor for the next three years. As Pittsburgh's beer, it made perfect sense to partner with Pittsburgh's rugby club. This sponsorship fits on so many levels as our branding strategies align so well. I think we can create some amazing synergy between our organizations for years to come."

Rugger's Pub, the club's bar on the Southside will also now feature Iron City Beer on draft and Forge senior rugby post-game socials  will also feature Iron City or I.C. Light.
About Pittsburgh Brewing Company
Founded in 1861 by a young German immigrant, Iron City Brewery, eventually Pittsburgh Brewing Company, was one of the first American breweries to produce a lager. Headquartered in the Lawrenceville neighborhood of Pittsburgh, the brewery produces over one million U.S. beer barrels a year including Iron City Beer, their flagship traditional American Lager; I.C. Light, their premium light lager that embodies all things black and gold; I.C. Light Mango which adds an enticing tropical twist on the classic taste of I.C. Light; I.C. Light Mango Pumped which features 8% alcohol by volume; Old German Premium Lager, an easy-drinking family recipe for an honest price; American and American Light; and finally Block House, the brewery's seasonal craft beer line. More can be found at www.pittsburghbrewing.com