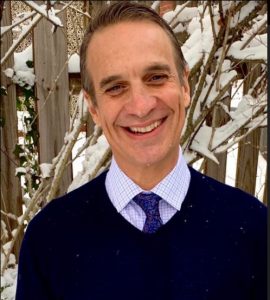 [PITTSBURGH, PA] – The Pittsburgh Forge Rugby Club is extremely pleased to announce the appointment of Todd Fabec to serve as the Women's Head Coach beginning in the spring of 2021. Todd is a Pittsburgh native and brings a wealth of playing and coaching experience, along with a ton of positivity, to our women's side.
Todd began playing and fell in love with rugby at West Virginia University where he played scrumhalf, flyhalf and fullback. After graduating, Todd moved to the southwestern United States and played for several years for the Division 1 program at Sante Fe Los Santos, while earning call ups to the Rio Grande Select Side and competing in events with the Anasazi Old Boys.
Todd began his coaching career in 2006 after moving to North Carolina. Todd worked as an assistant coach, focusing on attack and technical skills for the Chapel Hill Highlanders U-19 Boys' side. Over the next 11 years of coaching both the U-15 and U-19 boys' programs, Todd coached the club to six North Carolina State Championships, five national and regional appearances and a #7 ranking in the nation. While there, Todd helped develop ten High School All-Americans, 2 capped Junior Eagles, and several players who would eventually earn scholarships to some of the best collegiate programs in the country. Todd worked with the Chapel Hill Highlanders until he returned to southwestern Pennsylvania in 2017.
During his time in North Carolina, Todd assumed a number of other responsibilities with area programs. From 2006 – 2010, Todd was an assistant for the North Carolina All-Star Program, again focusing on attack and technical skills. This program ran two age grades, U-17 and U-19, both of which experienced tremendous success during Todd's tenure. In 2011, Todd joined the program at the University of North Carolina at Chapel Hill, and would serve as an assistant coach for both the men's and women's programs there until 2013. While there, the UNC women's side finished in the D1 Elite 8.
After moving back to the Pittsburgh area in 2017, Todd began assistant coaching the Robert Morris University Men's team. While there, he coached the side to the NSCRO (now NCR) Elite 8. Todd also served as Head Coach for the Moon Area Boys U-19 program until 2019. During this period, the Moon Boys won nearly 80% of their games and made the state quarterfinals twice.
Todd, a USA Rugby Level 300 coach, brings his vast experience and positive attitude to the women's side. Todd will work with women's assistant coach Desiree Markovich to improve our women's side and bring home a National Championship.
For more information about our women's side and competition for 2021, please contact PghForgeRugby@gmail.com!