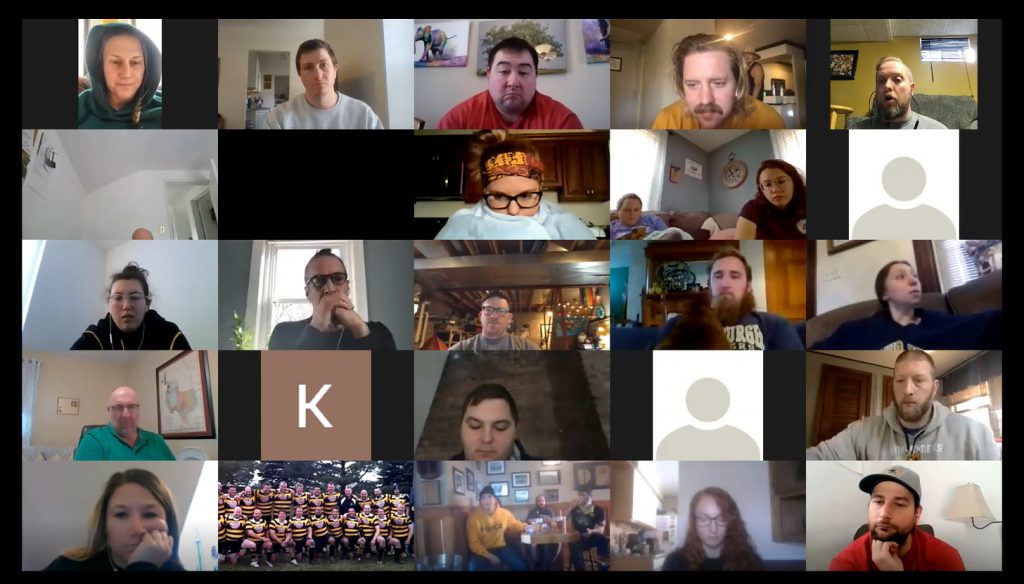 Last weekend, the Pittsburgh Forge membership met virtually for its 3rd Annual General Meeting (AGM), and it was great to see our members' continued enthusiasm despite coming off a year with no rugby! The Forge looks forward to a safe return to rugby in 2021, and to continuing with the momentum the club had been building prior to 2020. Among other regular business conducted, the AGM featured elections to fill six (6) Board positions, and you can read more below about those who now occupy those positions! These 6 individuals join our 3 continuing Board members (Treasurer Nicole Beswick and General Directors Olivia Redshaw and Neal Brendel) who are now halfway through their two-year terms.
---
The Forge elected Billy Gordon to a two-year term as President & CEO. Billy started his rugby career in 2012 while a Freshman at Villanova University (outside of Philadelphia, PA), and eventually went on to become the President and Captain of the club. Upon graduating and moving back to Pittsburgh in 2016, Billy began playing with the Pittsburgh Rugby Club (with whom his dad had played during the 1970s-80s), and shortly thereafter was elected the Men's Match Secretary, and keep this position through PRFC's 2018 merger into the Pittsburgh Forge.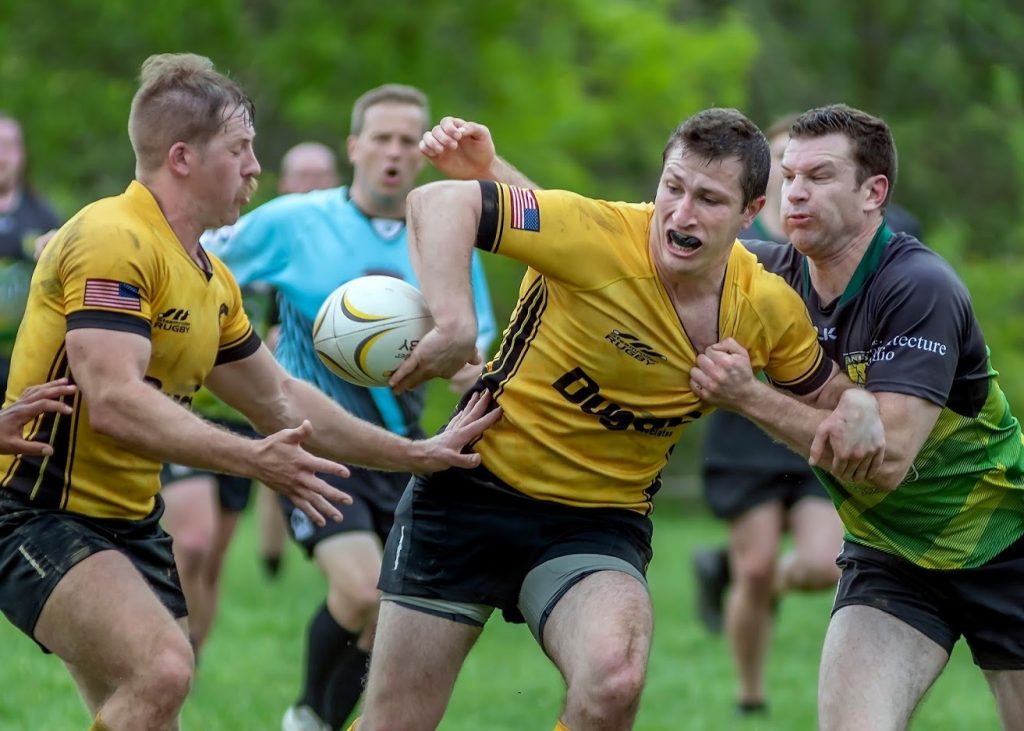 In the inaugural Forge elections in 2019, Billy was elected to the Forge Board of Directors as Secretary, a position which he held up through his year's AGM. In his two years in that role, he consistently had his finger on the pulse of the Forge administration, and looks forward to continuing the great work the club has undertaken in its first 3 years.
Billy began a career in Bridge Engineering at Michael Baker International in 2016 following his graduation from Villanova University with a Bachelor of Science in Civil Engineering. In 2019 he completed his graduate studies (also at Villanova) with a Masters of Science in Civil Engineering degree, with a concentration in Structural Engineering.
---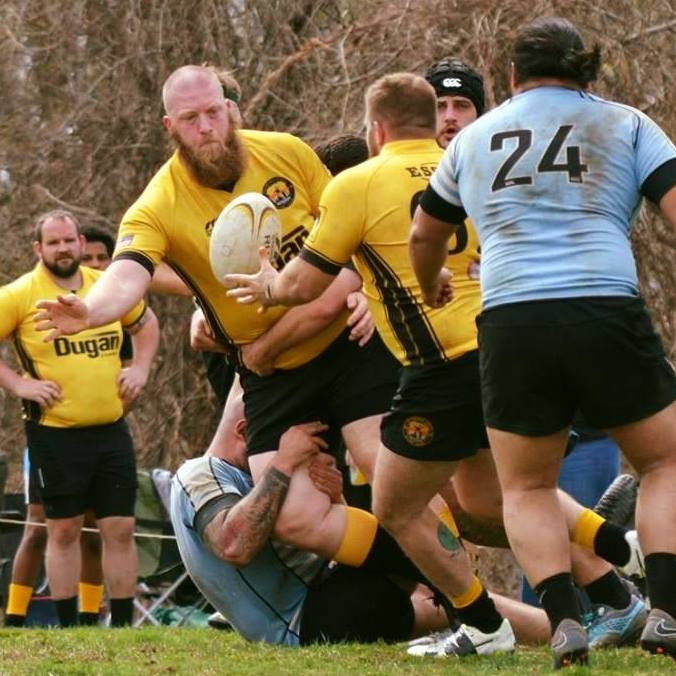 To fill the position of Secretary & COO, the Forge elected Andrew "Lurch" Chapman, who rejoins the Forge Board after a 2-year hiatus, having stepped back from leadership after serving on the Founding Forge transitional board during the club's 2018 merger and formation. With the Forge, Lurch served as the first Men's Club Captain (alongside fellow Second Row Sam Angelo) for the 2018 and 2019 seasons.
Lurch has played rugby for 11 years for 3 different clubs, and has held several administrative positions for each over that span. His career began with Erie RFC in Erie, PA, where he served in several board positions, and (for 2 years) as Team Captain. In 2013, he moved to Pittsburgh and joined Pittsburgh Highlanders RFC where he played for 5 years, serving 3 years as Team Captain and also holding positions as Match Secretary and Vice President. As VP, Lurch was involved in the merger of the Pittsburgh Highlanders with the Pittsburgh Rugby Club, culminating in his service on the Founding Forge Board.
Lurch works as a Web Development Team Lead for DEG Digital, where he is responsible for overseeing his team and ensuring they exceed the standards of the industry by keeping up with current trends. He has served as a vital member of the Forge's marketing efforts for the past 3 years, and serves as its web developer.
---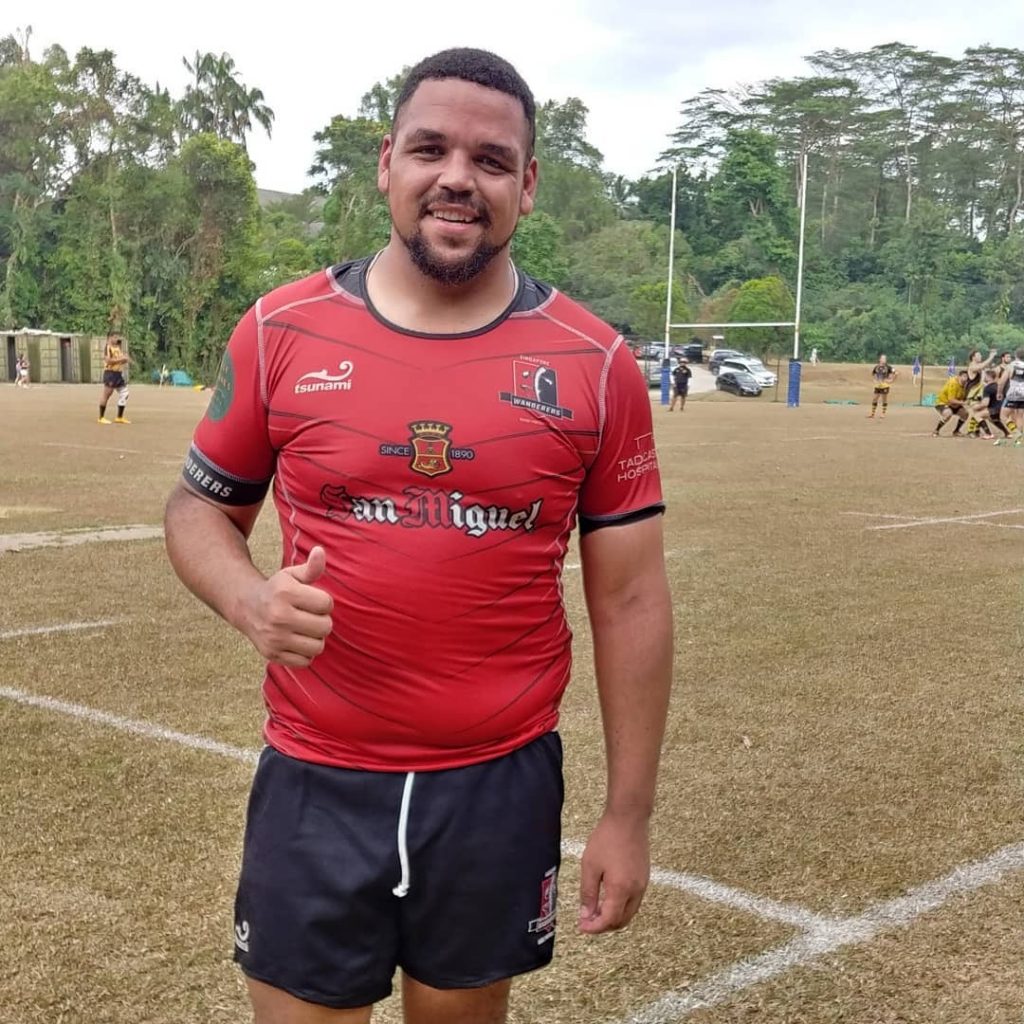 During their annual Men's team meeting in early January, the Forge Men elected Kyle Franklin as the new Director of Men's Rugby. Kyle is a graduate of the University of Illinois at Chicago, where he began playing Rugby in 2007.  After 3 competitive seasons at UIC, Kyle joined the Division 3 Chicago Riot Rugby Football Club.  He served as the Riot's Captain on the way to the their 2013 Midwest D3 Title and Nationals (Sweet 16) run, as well their 2014 Midwest Runner-up finish, earning the Riot promotion into Midwest D2. After relocating to Pittsburgh to attend the Katz Graduate School of Business at the University of Pittsburgh, Kyle joined the Pittsburgh Rugby Club, playing with the club through its 2018 merger to become the Pittsburgh Forge, and played one season with the Forge. 
Work obligations saw Kyle relocate again, forcing him to take his talents to the South Pacific for nearly two years. To scratch his rugby itch, he joined up with the Singapore Wanderers, where he won a National Title and a National Runner-Up medal in consecutive seasons. Kyle has since relocated back to Pittsburgh in 2020, and is excited to deliver his wealth of experiences to the Forge. Kyle works as a Solution Consultant for Lucas Systems, based out of Wexford, PA. 
---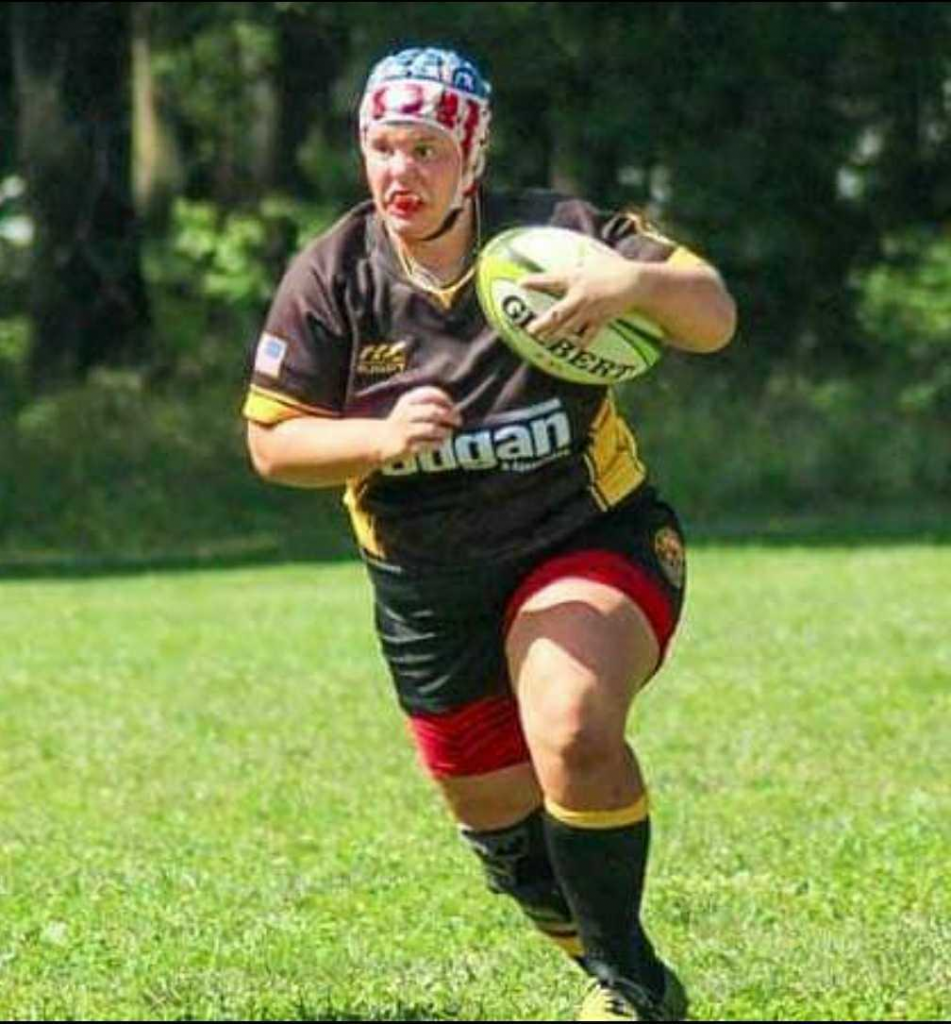 Likewise during the recent Women's team meeting, Bobbie Kolarik was elected as Director of Women's Rugby. Bobbie is a graduate of Allegheny College, where she began her rugby career in 2010. At Allegheny, she served the club as Vice President, and later as President, both while serving on-field as the club's Captain. After college, she joined the Pittsburgh Highlander Women's Rugby Club, and served on the Highlander Board in various leadership roles. During this time, Bobbie was also a full-time graduate student in the University of Pittsburgh Physical Therapy Doctorate Program. She earned her Doctorate in 2019 and has been a practicing Physical Therapist in the outpatient orthopedic setting with UPMC since.
Bobbie continued her Pittsburgh Rugby career through the Highlanders merger into the Forge, and has been an active member of the women's team, most recently as the Women's Recruitment Chair. She looks forward to helping build a prosperous future for the Forge. 
---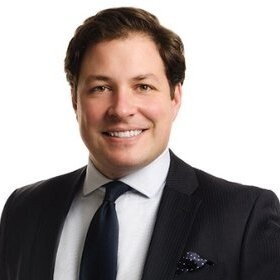 Joining the Forge Board as a General Director is Pierre Queiroz de Oliveira. Pierre began his rugby career in France at the age of 13, and after moving to Portugal in the mid-1990s played for the GDS Cascais Rugby Club at the U16, U18, and senior levels, while also earning selections to the Portuguese U16 and U18 National Teams. Following high school, he attended the University of Bath in England and played for their club's 1st XV side. As a university student, Pierre took the opportunity to spend a year abroad at the University of Michigan, where he was able to join and play with the Michigan Rugby Club. 
In 2002, Pierre moved to Pittsburgh to pursue a career in biomedical research at the University of Pittsburgh School of Medicine and quickly found the Pittsburgh Rugby Club, where he played until 2010, a period during which he had the opportunity at times to both Captain and Coach the PRFC men.
While working at the University of Pittsburgh, Pierre completed his Ph.D. in Molecular Pharmacology and soon after joined the Pittsburgh Life Sciences Greenhouse where he worked with startup companies and entrepreneurs. After deciding to pursue law school, Pierre obtained his law degree from Duquesne University in 2014, and is currently a Senior Associate in the Health Sciences Department of the law firm Troutman Pepper Hamilton Sanders LLP. His practice there is focused on intellectual property procurement and transactions, and he represents public and private life science companies in the US, Europe and South America. 
---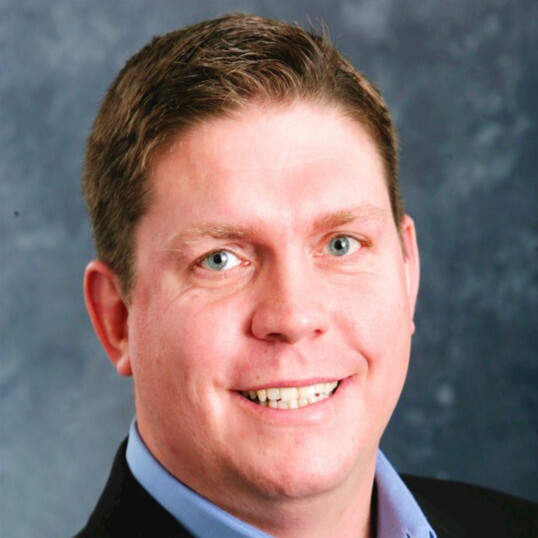 General Director Gary Lobaugh was reelected to his position on the Board of Directors following his initial election in 2019. Gary's rugby career began while a student at Allegheny College in 1991, and spanned nearly two decades in total. Most of his playing years after graduating from Allegheny were with the Westmoreland Highlanders, where he would eventually serve as President, while also having the opportunity to play at several clubs across the country. 
In 2003, Gary was elected to serve as the Allegheny Rugby Union (ARU) President, a position he would hold until 2008 when he started moving into Regional and National rugby governance positions. He served as the Secretary of the Midwest Conference for a number of years before moving into a role as manager for Midwest Competitions in 2013, where his work focused more specifically on club competitions. As part of this role, Gary has been a member of USA Rugby's National Competitions Committee, now the Senior Club Council Competitions Committee since the USA Rugby reorganization.  From 2011-2018, he also served as a Senior Club representative to Congress for USA Rugby. 
Gary currently works as an External Affairs Manager for Pennsylvania American Water, and has been a General Director for the Forge for the past two years.
---
The Forge would like to extend its sincere thanks to those outgoing Board members who have served the Club diligently over the past two years: Bill Marnell (President), Kirsten Andrews (Director of Women's Rugby), Neil Reynolds (Director of Men's Rugby), and Des O'Connor (General Director). Their contributions have been immense, and we look forward to their continued involvement with the Forge.