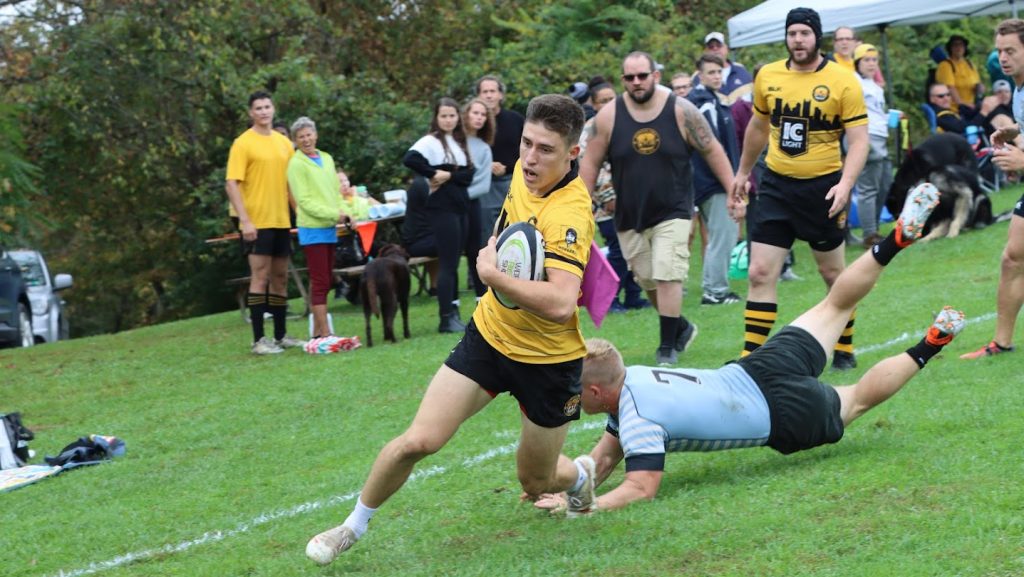 [PITTSBURGH, PA] – The Pittsburgh Forge Men's side is elated to announce the formation of a U-23 Academy Side this spring. The Academy is open to any male player born in 1999 or after that's interested in playing high-performance rugby against some of the best Academy and Select Sides in the country.
The program intends to schedule three to four fixtures annually during competition windows that won't pull players from their home sides. For this spring, the Forge has secured an inaugural match against Major League Rugby's Old Glory U23 Academy, aptly called "Young Glory U23". The match is scheduled for Saturday, May 21, 2022, at Segra Field in Leesburg, VA and will curtain raise the MLR regular season match between Old Glory and the Houston Sabercats. Specifics for this match will be announced at a later date.
"This Academy provides a fantastic opportunity to college-age players in and around the greater Pittsburgh area to train at a high level and play elite competition outside of their university sides. These players will be exposed to the Forge's robust and professional coaching staff and learn skills that they can take back to their home clubs and could potentially help propel these individuals into high-performance pathways," Program Manager Bill Marnell explained.
Leading up to the match, the Forge has scheduled two (2) open tryouts followed by training sessions for players selected to compete in the match. All sessions will be held at the Forge's pitch at Phillip Murray Field, conveniently located near Pittsburgh's southside. The tryout and training schedule is listed below:
Sunday, March 27: Open Tryout from 12PM – 2PM
Sunday, April 10: Open Tryout from 12PM – 2PM
Sunday, May 1: Closed Training Session from 12PM – 2PM
Sunday, May 15: Closed Training Session from 12PM – 2PM
Thursday, May 19: Final Walk-Through from 6PM – 8PM
There is no cost to participate in the Academy or attend any training events but players who are selected to travel to the match in May will be asked to pay a modest tour fee to assist in expenses for the trip. Players are not required to register with the Forge but are strongly encouraged to do so. In lieu of registration with the Forge, a player must either be registered for a USA Rugby club or pay a nominal fee for Participant Accident Coverage via USA Rugby's Event Sanctioning. This fee is usually $10 – $15.
For the spring of 2022, the program will be coached by Allan Murray who recently retired as the Forge Men's Assistant Head Coach/ D2 Head Coach after several years of success. Allan has a history of developing college-age athletes into effective, high-level rugby players and will be joined by several other coaches from the Forge throughout the training sessions. More announcements are expected to be made soon regarding additions to the staff for the spring.
For more information, players should email Program Manager Bill Marnell at bill.marnell@gmail.com. Players who are interested in participating this spring should complete a general interest form here and plan on attending at least one (1) open tryout event. If a player is interested, but unable to attend a tryout event, he can complete the survey and email Bill Marnell a coach's recommendation instead. Area coaches are also always welcome to email Bill Marnell with player recommendations as well.
Please stay posted for additional updates regarding this program and for future programming expansions from the Forge including a potential U23 Women's Program soon.