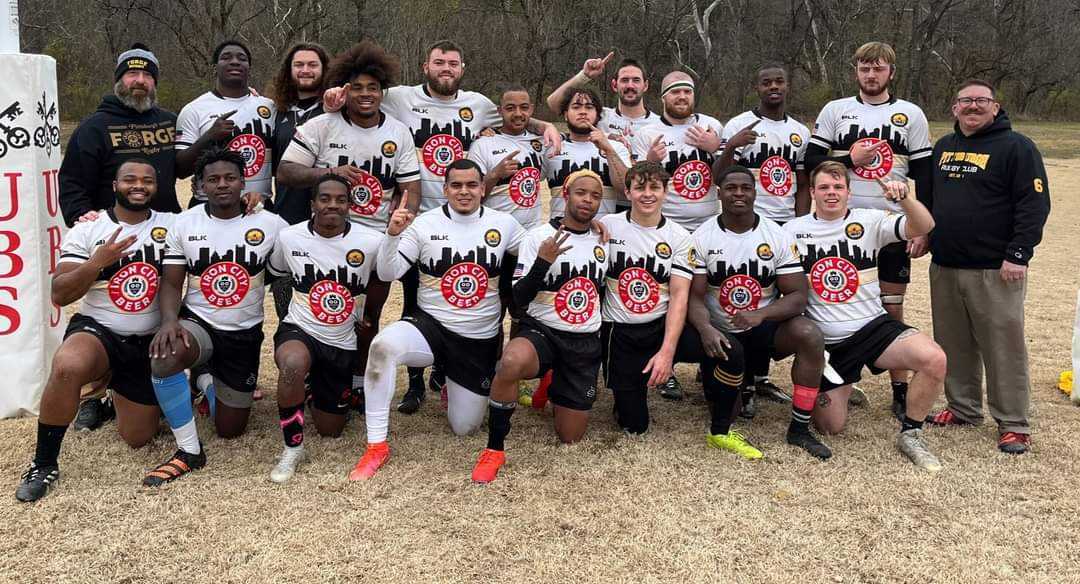 [PITTSBURGH, PA] – After a fantastic inaugural 2022 season that saw trips to Washington DC and Nashville, the Forge are excited to launch our second year of Men's U23 Academy programming with a Home match to take place in May 2023! This spring, the academy will be open to any male player born in 2000 or after who is interested in high-performance rugby against other academies and age-grade select sides.
This spring, the Forge are thrilled to announce the program's first home match as the side will be hosting the Wisconsin U23 Selects at Phillip Murray Field on Saturday, May 20, 2023. Phillip Murray Field is the home of the Forge's Senior sides and is located at 725 Mountain Avenue, Pittsburgh, PA 15210.
Players are asked to preregister for the program here: https://forms.gle/qXAqhEuCgHJvFfxx6 and attend one of two open tryouts. The first Open Tryout will be Saturday, March 18, 2023 in partnership with the Allegheny Rugby Union as part of the Regional 7s Qualifier at Indiana University of PA in Indiana, PA. The time for that tryout will be announced shortly. The second Open Tryout event will be hosted at Phillip Murray Field on Sunday, April 2, 2023 from 1:00 PM to 3:00 PM ET.
After the open tryouts, a roster will be selected for the match and those players will be required to attend two (2) additional training sessions at Phillip Murray Field. The dates for these sessions will be Sunday, April 23rd and Sunday, May 7th. Prior to the match, players will also be requested to attend one final "walk-through" session on Thursday, May 18th at a time and location to be determined in Pittsburgh.
The entire Spring 2023 season is listed below:
Saturday, March 18, 2023 – Tryout #1 (Indiana, PA)
Sunday, April 2, 2023 – Tryout #2 (Pittsburgh, PA)
Sunday, April 23, 2023 – Training Session #1 (Pittsburgh, PA)
Sunday, May 7, 2023 – Training Session #2 (Pittsburgh, PA)
Thursday, May 18, 2023 – Final Walk-Through (Pittsburgh, PA)
Saturday, May 20, 2023 – Competition v. Wisconsin U23 Selects (Pittsburgh, PA)
There is no cost to try out for the Academy or participate in training sessions. For those players who are ultimately selected to compete, there will likely be a nominal tour fee since the match will be home. A hotel block will be set up for players competing from outside the immediate Pittsburgh-area. Players are not required to register with the Pittsburgh Forge, but are encouraged to do so, especially if they plan on playing Summer 7s with the Club. More details on these requirements will be announced at a later date.
The Academy will once again be coached by Allan Murray and Derek Neubauer. They led the program last season in which several players were called up to MLR Old Glory's Academy as well as coaching an impressive win over USA Rugby South Panthers U23.
Questions should be directed to the email address mensu23@pghrugby.com. If any players are unable to attend one of the two Open Tryout sessions, they should complete the registration form and submit a coach's recommendation to the above mentioned email address. Area coaches are welcome to send in recommendations as well.