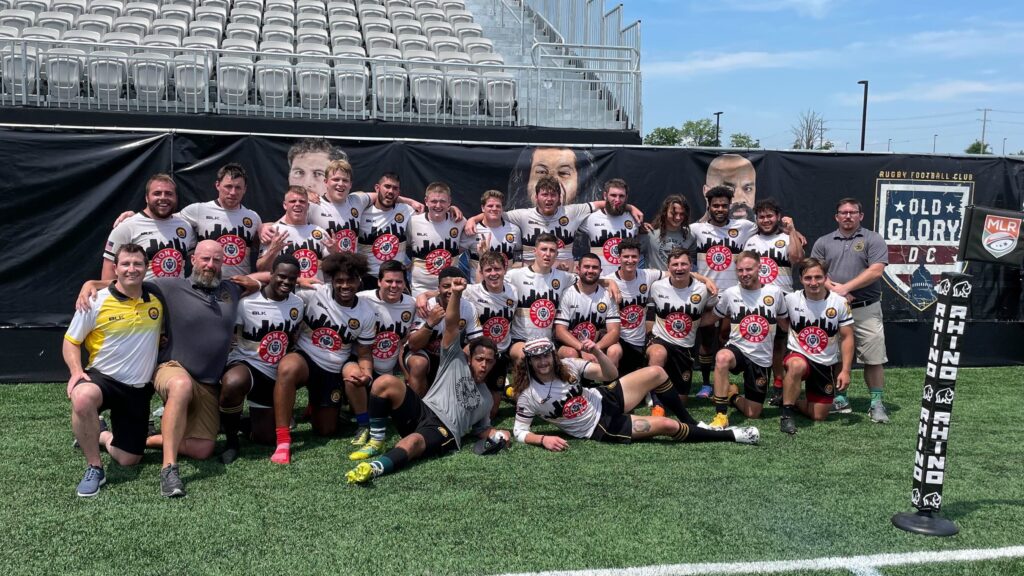 [PITTSBURGH, PA] – The Pittsburgh Forge Rugby Club is excited to offer Men's U-23 Academy programming this fall. The academy is open to any male player born in 1999 and after who is interested in playing high-performance rugby against other academies and select sides from all over the country.
This fall's competition is against USA Rugby South Panther Academy on Sunday, December 4, 2022, in Nashville, Tennessee. The specific kickoff time and field location for the match is still to be determined.
Leading up to the match, the Forge has scheduled two (2) open tryouts followed by training sessions for players selected to compete in the match. The tryout and training sessions will be held at the Forge's pitch, Phillip Murray Field located at 725 Mountain Avenue, Pittsburgh, PA 15210. The tryout and training schedule is listed below:
Tryout #1 – Sunday, October 16, 2022
Tryout #2 – Sunday, October 23, 2022
Training Session #1 – Sunday, November 6, 2022
Training Session #2 – Sunday, November 13, 2022
Training Session #3 – Saturday, December 3, 2022 (in Nashville)
There is no cost to try out for the Academy or attend any of the training events, however those selected to travel to the match in December will be asked to pay a modest Tour Fee to assist in expenses for the trip. Players are not required to register for the Forge but are strongly encouraged to do so. In lieu of registering for the Forge, a player must be either registered for a USA Rugby Club or pay a nominal fee for Participant Accident Coverage via USA Rugby's Event Sanctioning. This fee is usually $10 – $15.
For this tour, the side will once again be coached by Allan Murray, former Forge Men's Assistant and Head D2 Coach. Allan has a history of developing college-age athletes into effective, high-level rugby players. He will be joined by Forge Forward's Coach Derek Neubauer, University of Pittsburgh Coach George Roscoe, and other area coaches and administrators.
For more information, players should email the Program Manager, Bill Marnell at bill.marnell@gmail.com. Players who are interested in participating this fall should complete the registration survey here: https://forms.gle/8uzabmFCCYU69eVQ9 and plan on attending at least one of the Open Tryout Sessions. If a player is interested in participating, but cannot attend a tryout, they should complete the survey and email Bill Marnell with a coach's recommendation instead. Area coaches are also welcome to email Bill Marnell with player recommendations as well.