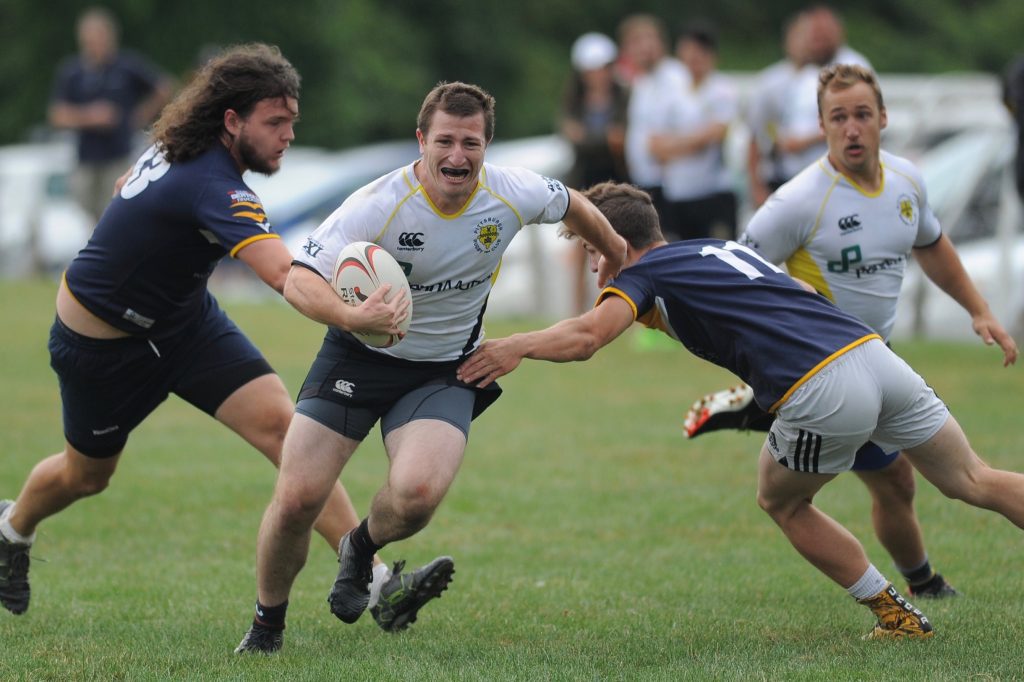 PITTSBURGH, PA – In accordance with the Pittsburgh Forge's stated mission to offer rugby programming to all athletes in the Greater Pittsburgh Area, the club is pleased to announce free co-ed fitness and touch 7's this summer for all interested persons over the age of 18.
The training and touch sessions will be held at the club's game day pitch located at Phillip Murray Park just behind Arlington Elementary School near Pittsburgh's Southside. The fitness training sessions will be rugby focused and begin around 6:15 pm every Tuesday and Thursday. On Tuesdays, the training will be led by a member of our senior women's side while on Thursday, the training will be led by a member of the senior men's side. The training will run approximately 45 minutes to an hour until co-ed touch 7's begins shortly after 7:00 pm.
Last summer, the Forge was thrilled to average 50 – 60 participants for each session of co-ed touch 7's. Often the club needed to set up multiple fields to accommodate 6 or so teams playing each night. In addition to being attended by current Forge players, the sessions were also attended by other area senior clubs, Forge men and women's alumni, and a number of collegiate players home for the summer. Last season, the Forge charged $20 for all participants, but this season, thanks to the generosity of the club and the Pittsburgh Public School District, the Tuesday/Thursday fitness and touch sessions will be free of charge.
For any players interested in participating in Summer 7's Tournaments this year, they should attend a touch session and get in touch with men and women's side leadership. Both the men and women plan on attending a number of regional social tournaments including Rock 'N Roll 7's in Cleveland, Hall of Fam 7's in Canton,  and of course, the Forge's own tournament, Steel City 7's, on July 20th. There will be a cost for each player planning to attend any of these tournaments and some additional training may be held the week leading up to each tournament.
For more information regarding the club's free fitness and touch 7's programming, or information regarding our Summer 7's Tournament schedule, please contact the club or visit our Facebook page.